Behind the Polaroid SX‑70
Picture this: at the Polaroid company meeting in 1972, founder Edwin Land stepped onto the stage, pulled a camera out of his jacket pocket, and took five instant photos in just ten seconds. That camera was the Polaroid SX-70, and it was the camera that made truly instant photography possible for the first time ever.
Works with:
SX-70 film


A Living Legend
This is a fully refurbished vintage Polaroid camera. Each day we save original Polaroid cameras from decades past and lovingly restore them to give them a new life.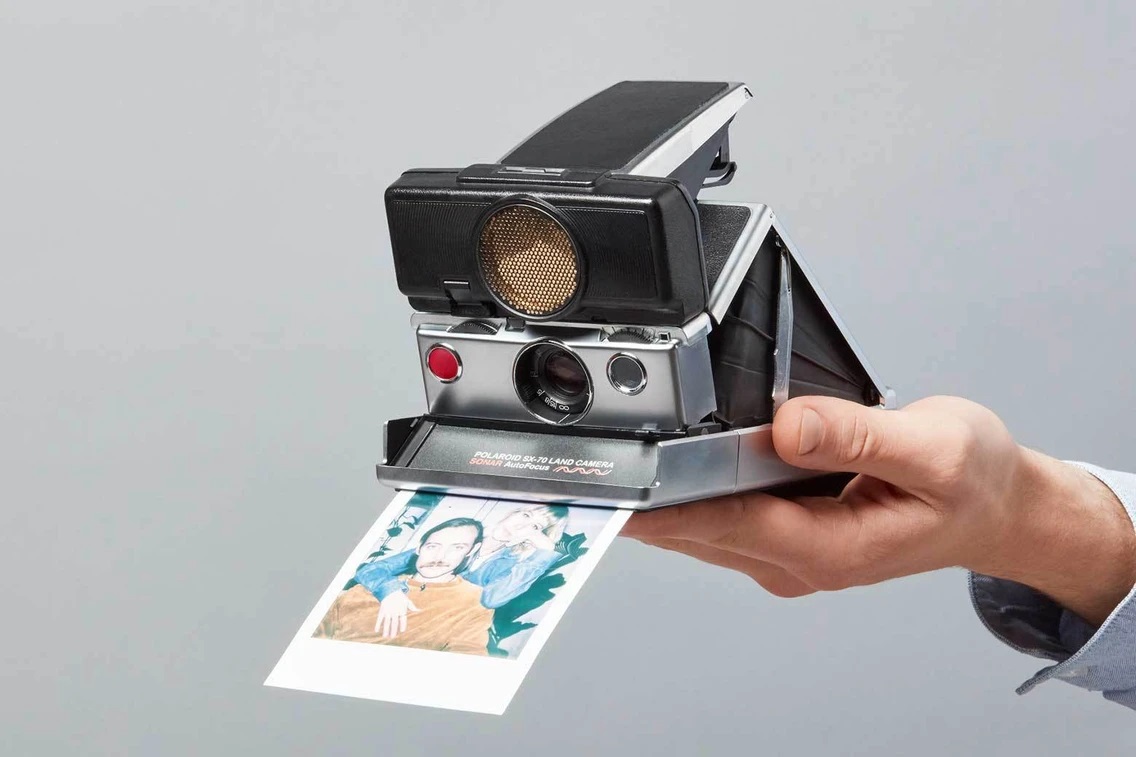 Single lens reflex (SLR)
The world's first instant single lens reflex camera. A mirror bounces what the camera lens sees into your eyepiece, so you can compose your photograph more accurately.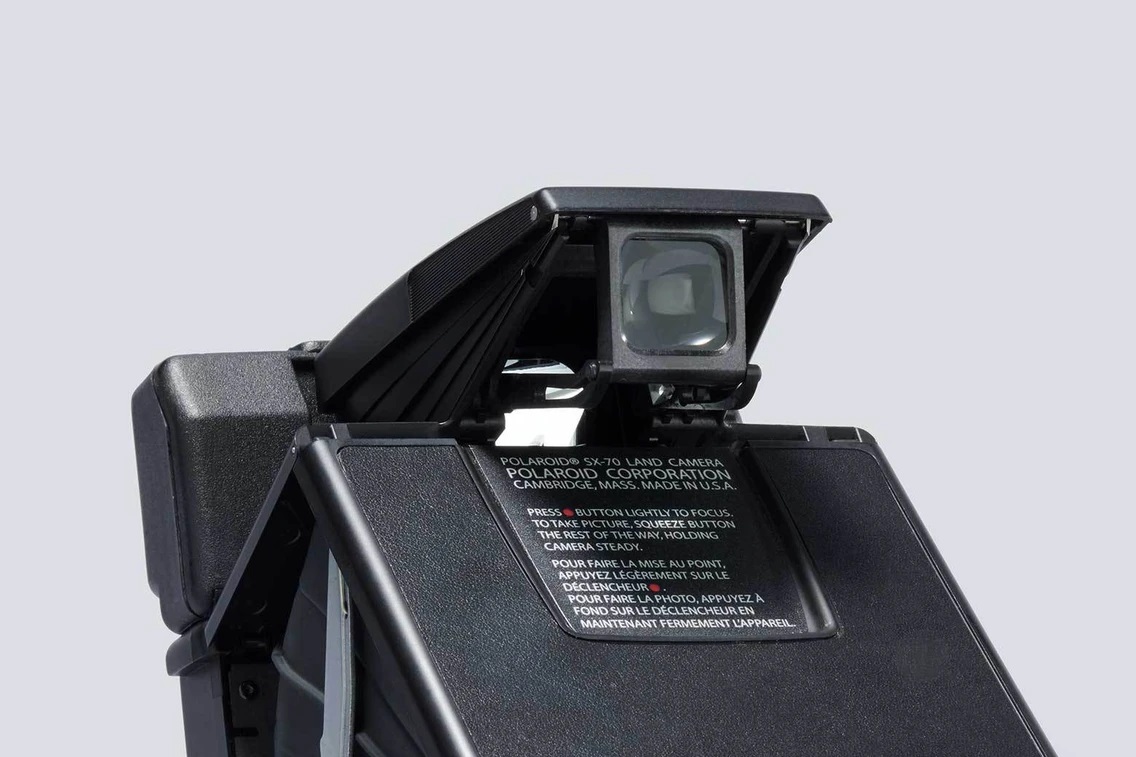 Sonar Autofocus + manual focus
This gold ring pushes out high frequency sound waves, much like a bat, to work out far away your subject is. It then adjusts the focus. In other words: less guesswork, sharper photographs. This edition also comes with manual focus for full creative control.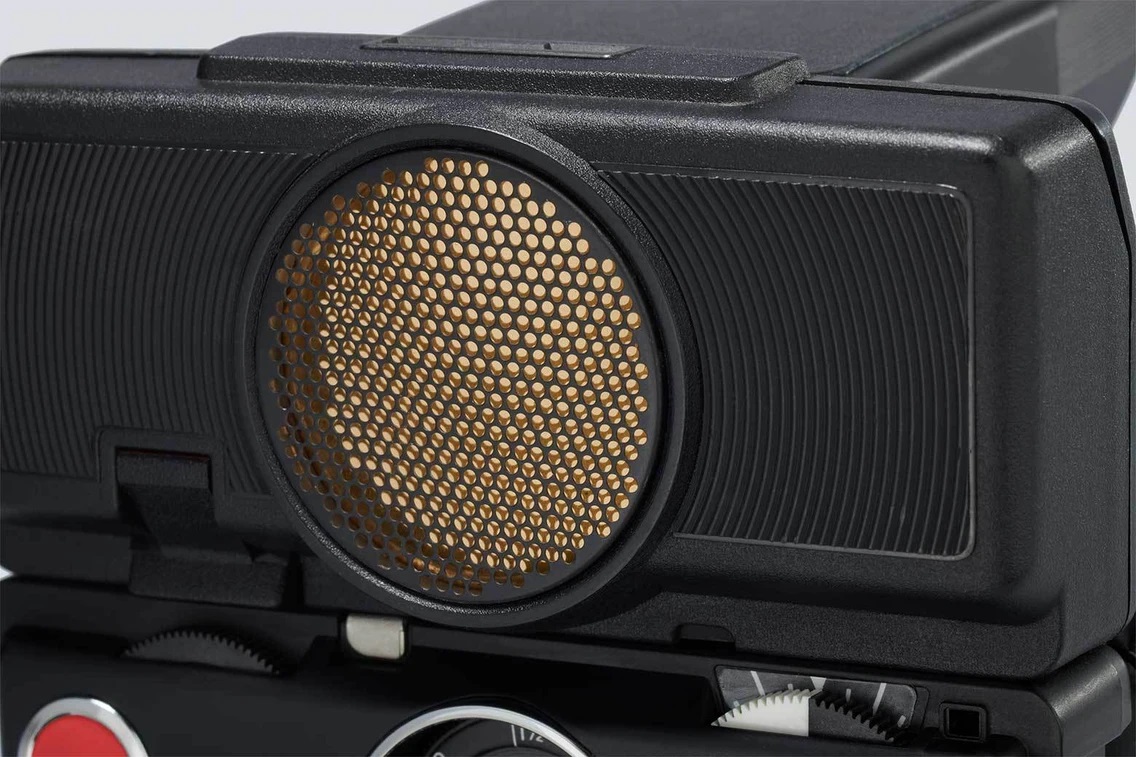 Fold‑down design
Each piece of glass, metal, and leather collapses into a self-contained case for compact carrying.
Flash ready
SX-70 cameras like this one were designed without a built-in flash. If your want to shoot in low-light environmentals, we recommend getting a Mint Flashbar too.
SX-70 film
Uses SX-70 film that has a lower film speed to give you richer texture and finer grain.
Technical Specifications
Polaroid SX-70 SLR camera Sonar Autofocus

Manual focus as close as 10.4 in (26.4 cm)

Automatic variable shutter speed/aperture system

Lighten/darken wheel

Flashbar slot

Neck strap loops at the rear

Tripod socket

Comes with protective film shield (requires installation)

Refurbished by Polaroid – may show signs of wear

Due to stock availability, the model you receive may differ slightly from product shown.

1 year limited warranty

Please note: This camera does not come with a flashbar fitted. Compatible with the MiNT SX-70 Flashbar.