About the Product
Overview
Inspired by the focal length and aperture the widely acknowledged Tokina AT-X 16-28 F2.8 PRO FX lens, Tokina opera 16-28mm F2.8 FF has been developed with the same concept as the recently released opera 50mm F1.4 FF, to offer the photographers another contemporary tool for professional photography. Super wide angle, superior resolving ability coupled with high contrast and beautiful bokeh rendering, fast f/2.8 constant aperture throughout the zoom range and accurate AF drive system make this lens attractive for photographers who specialize in landscape, interior architect, documentary, environmental style portrait and night sky/ time lapse photography genres.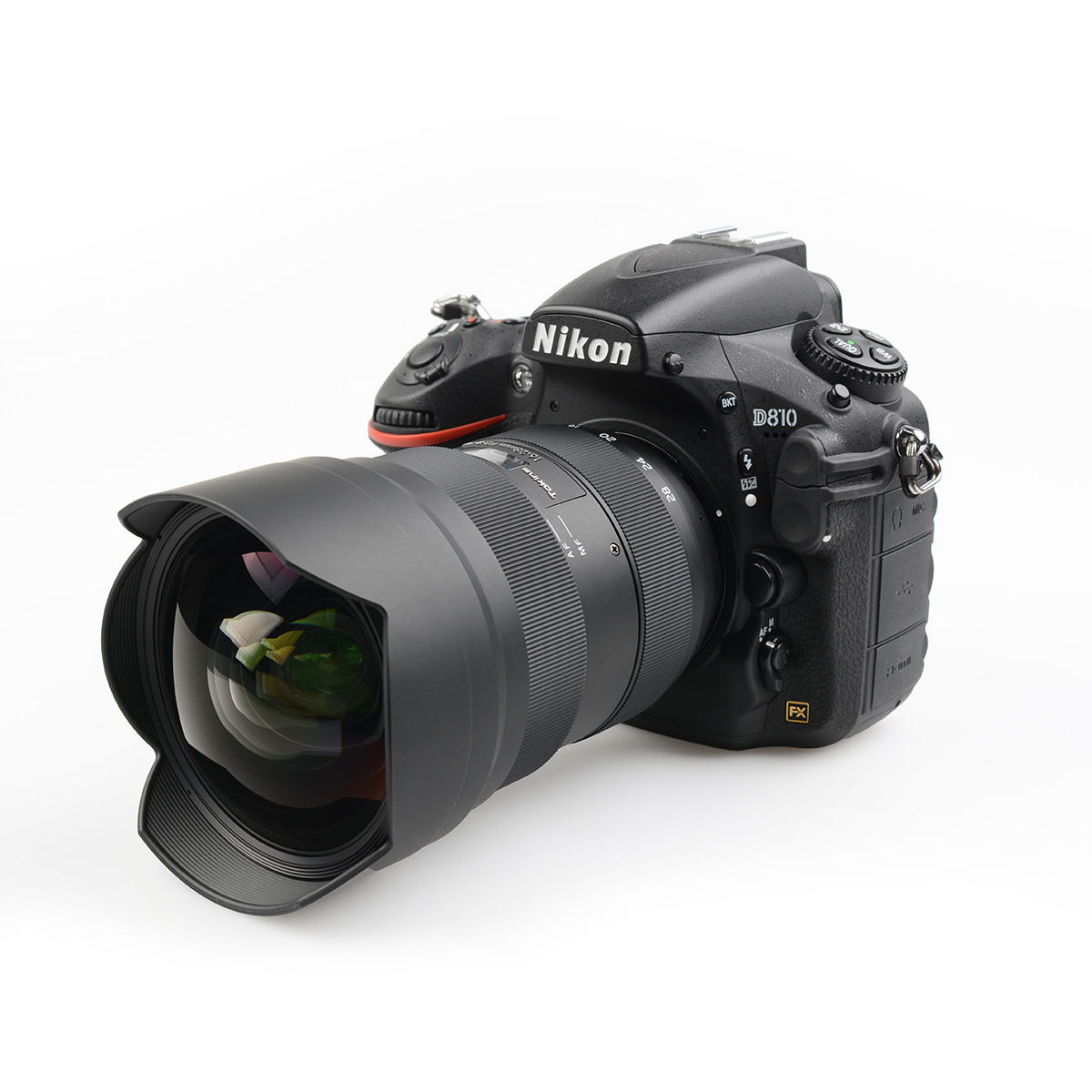 Superior optical performance
The new Tokina opera 16-28mm F2.8 FF incorporates a complex optical design, with 15 elements in 13 groups, 3 of which are of aspherical type including large aspherical P-MO element and 3 are glass molded Low-Dispersion (SD) elements for effective suppression of chromatic and spherical aberrations.
LENS CONSTRUCTION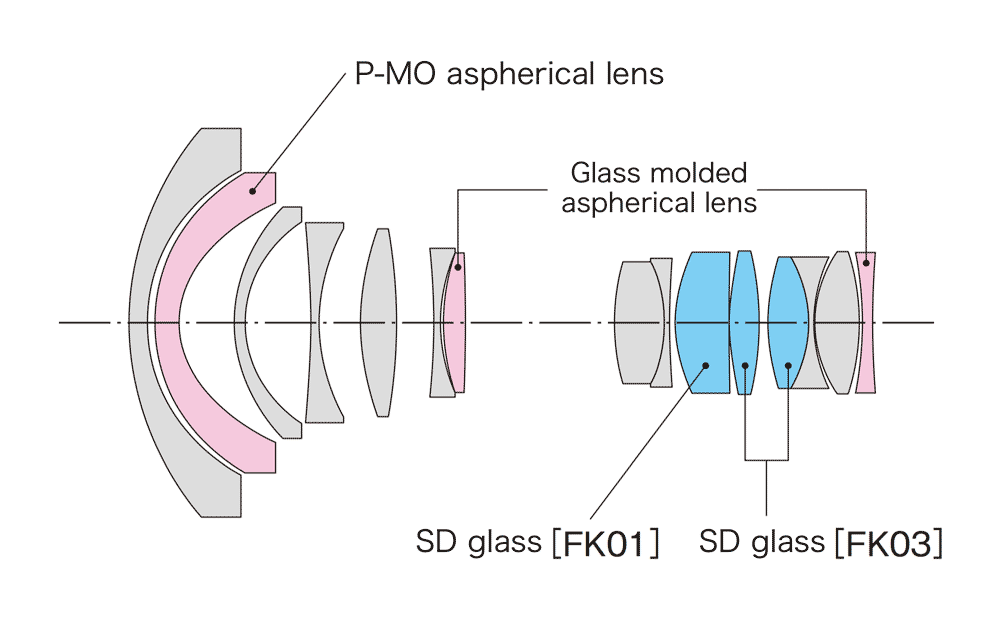 MTF CHART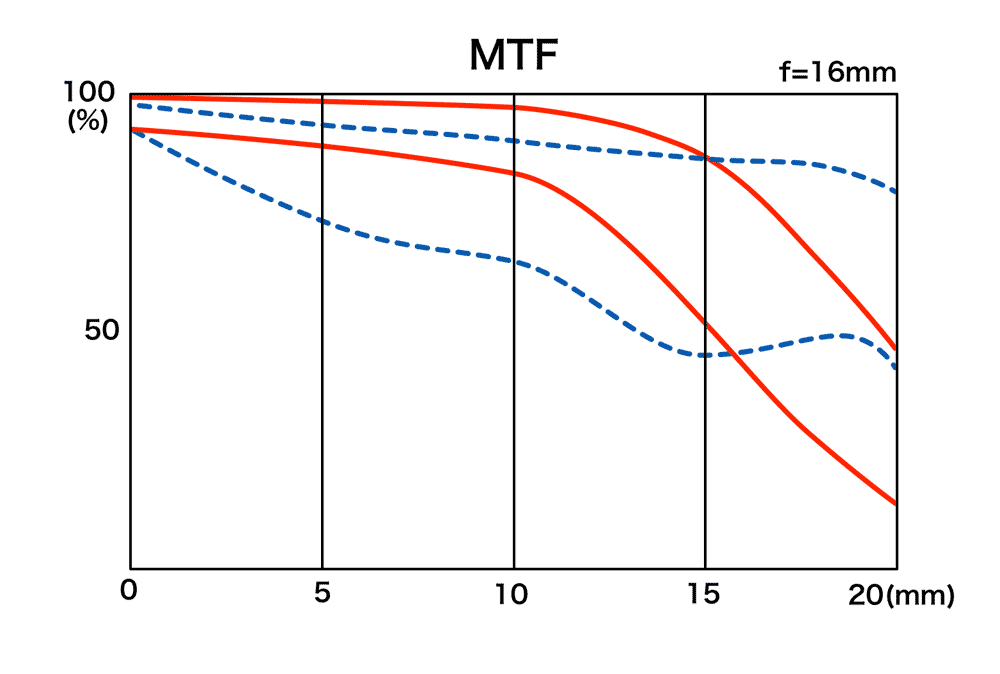 This optical design performs just optical resolution at the aperture wide open that greatly increases by stepping down to f/4 and narrower. To make the lens suitable for landscape shooting and BW photography, engineers made maximum efforts to realize high level of contrast and rich color gradation in the image.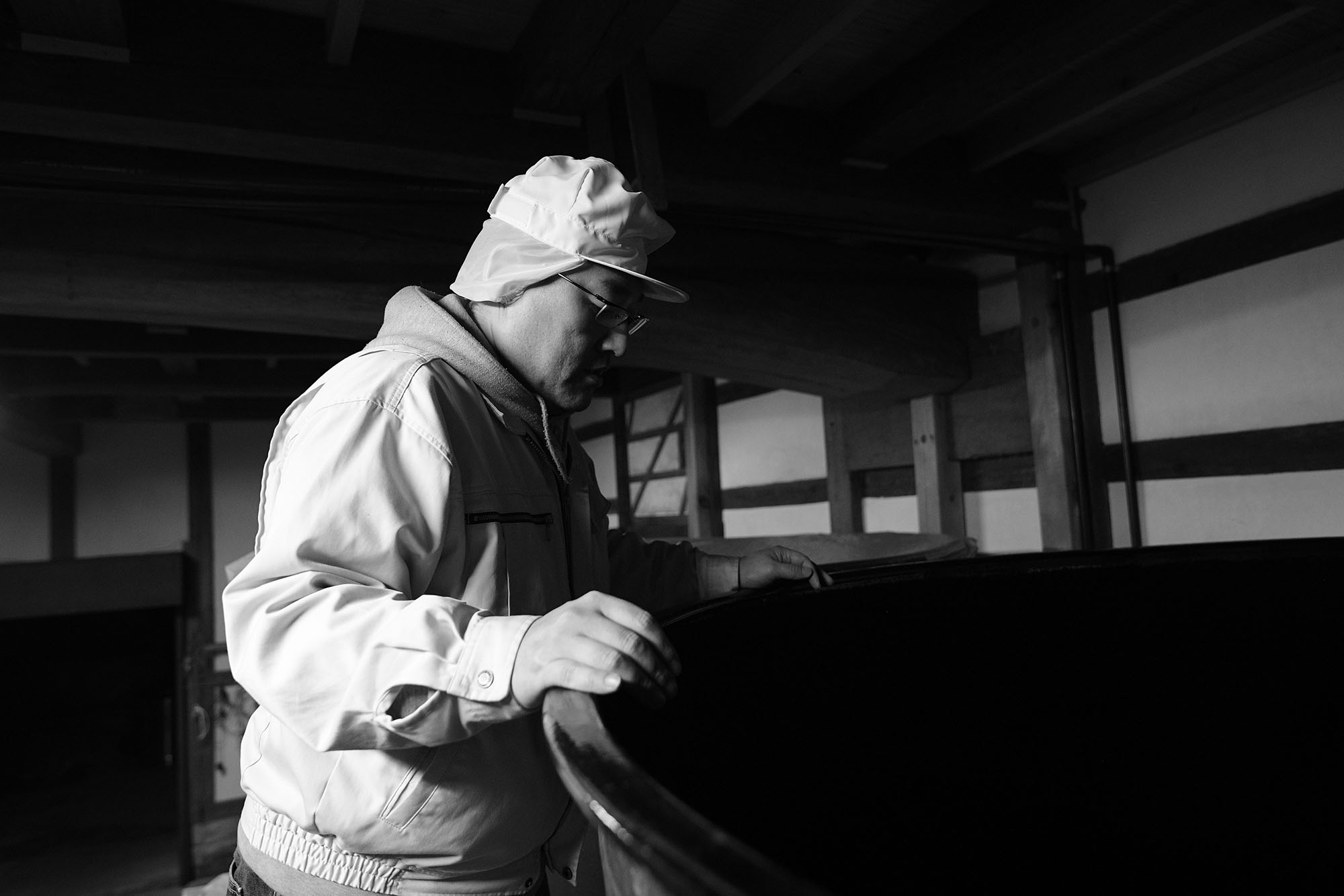 Nikon D850 24mm, 1/100s, f/4 ISO2500
The "bulb-like" shape front element cannot allow to attach photographic filter, but greatly contributes to low distortion and low light falloff. Superior color rendering will allow the photographer to capture the nature scenery in rich blue colors without using C-PL filter and in-built hood petals will serve as a protection from accidental damage of the front element.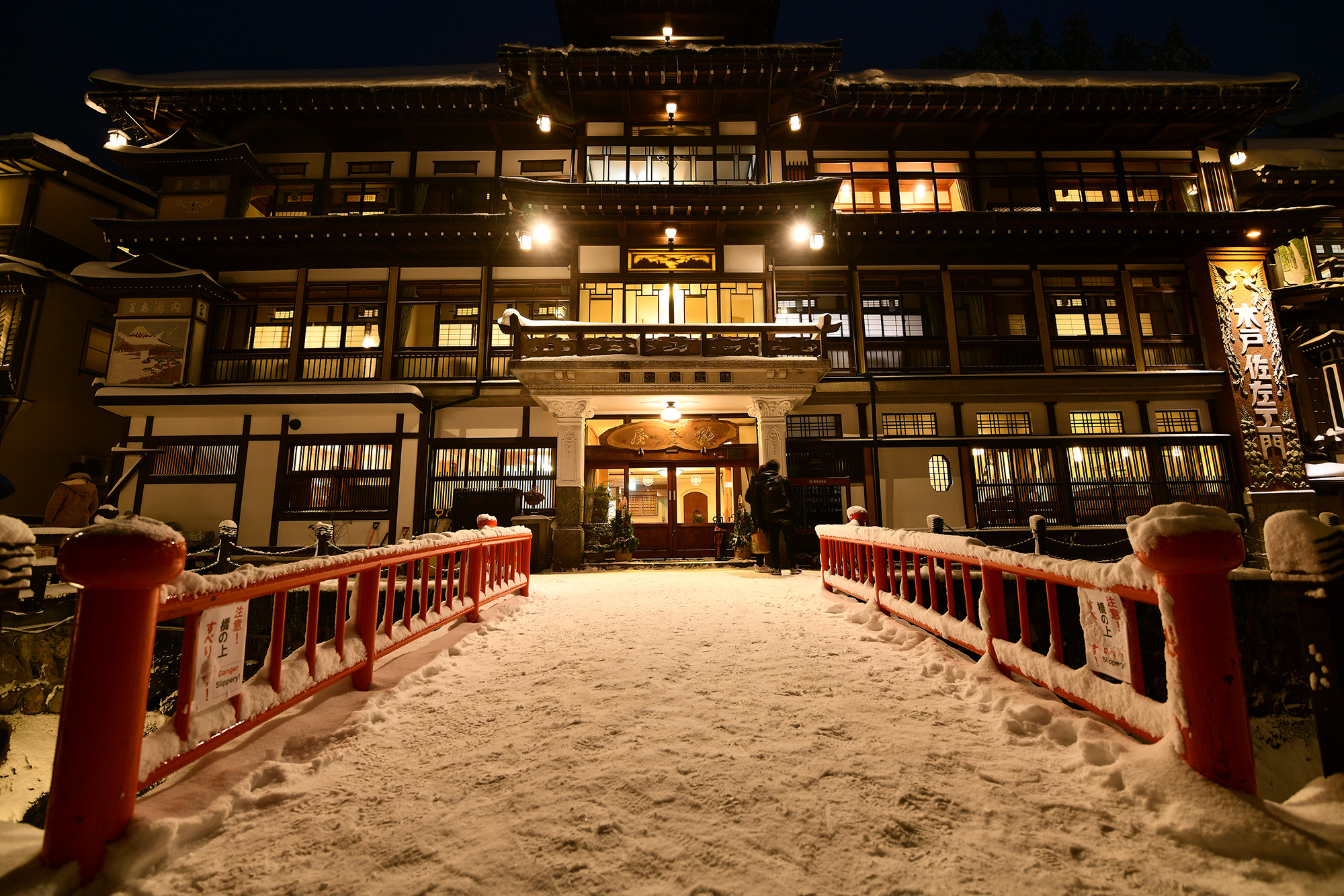 Nikon D850 16mm, 1.3s, f/4 ISO100
Due to well handled spherical aberration, Tokina opera 16-28mm F2.8 FF creates gentle bokeh rendering at 28mm tele side, making this lens standing apart from other super wide angle lenses.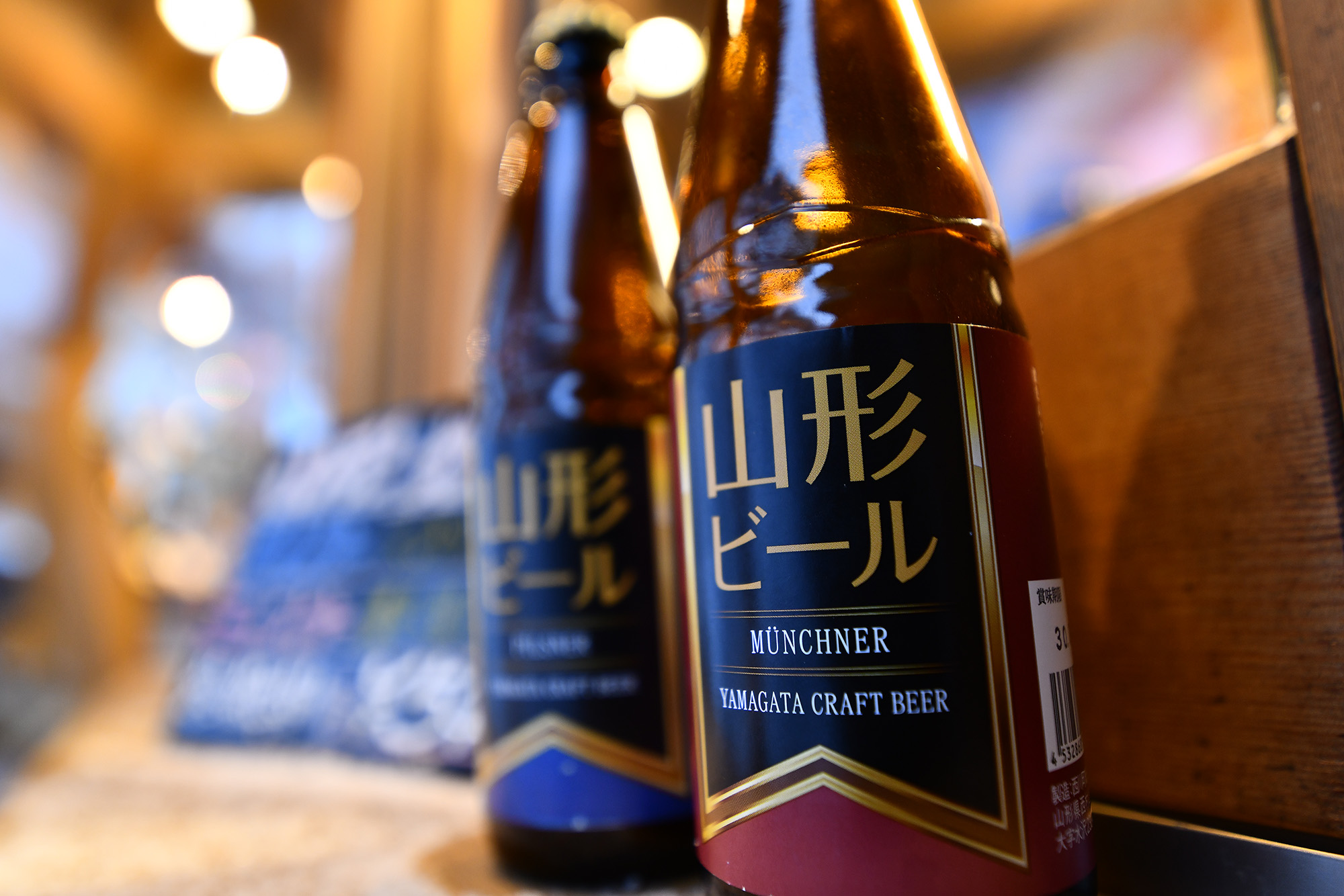 Nikon D850 24mm, 1/40, f/2.8 ISO400
Ergonomics and exterior design
The new Tokina opera 16-28mm F2.8 FF has been designed to provide the photographer comfort and confidence during the shooting. The lens comes in a sophisticated, gorgeous but yet simple and slim housing with well balanced zoom and focus ring arrangement.
Like other opera lenses, 16-28mm F2.8 FF is designed to fit top class DSLR cameras and by no means meant to be light-weight and compact. It is the lens that, once hold in hand, makes the photographer realize himself involved into the shooting process and is suggested for those who are serious about photography.
The directional rotation of the focus ring matches the direction of proprietary Nikon and Canon lenses.
Fast and accurate AF
The lens uses Silent Drive module that allows the lens to focus speedy and quietly. This DC motor, coupled with a new GMR magnetic AF sensor, works together to increase AF speed and accuracy.
One-Touch Focus Clutch Mechanism
Tokina's exclusive One-Touch Focus Clutch Mechanism allows the photographer to switch between AF and MF simply by snapping the focus ring forward for AF and back toward the lens mount for manual focusing.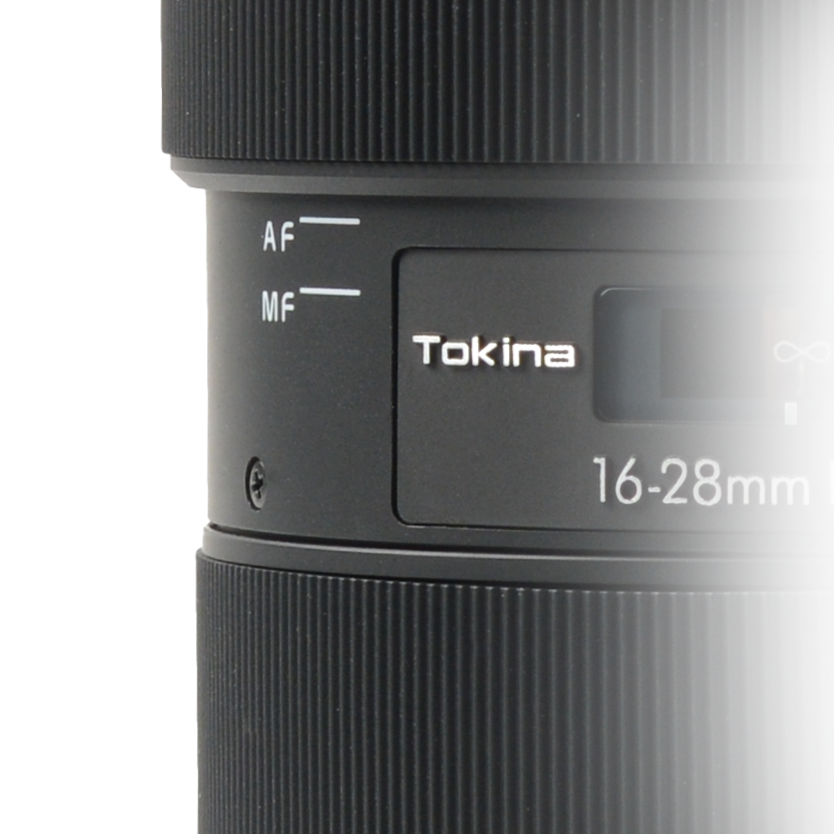 General info
Tokina opera 16-28mm f/2.8 FF
Lens Specifications
Construction
Additional info
Nikon: 89x133.5mm/ Canon: 89x136mm
Carton Box, Front Lens Cap, Instructions Manual, Rear Lens Cap, Warranty Sheet